THE LONDON FITNESS TOUR IS THE NEW CORPORATE ACTIVITY THAT HELPS YOU KEEP YOUR WORKFORCE OR CLIENTS HAPPY, MOTIVATED AND FIT THROUGH CULTURE, MUSIC AND EXERCISE.
Often stuck in a home-office/office-home routine the life of a Londoner can become stressful and can cause high levels of anxiety, that can have negative repercussions not just on their health and wellbeing but also on the company's ROI.
With the London Fitness Tour you can help your employees improve their life-work balance. Our sessions merge sightseeing, exercise, nature and music into a one-of-a-kind corporate activity that helps increase team bonding and release tension whilst giving that mini-vacation feeling that is extremely beneficial for mood, creativity and efficiency. With our sessions we aim at educating professionals all over London on the importance of taking daily breaks whilst at work to improve their productivity, creativity and mood and show them how they can apply this to their everyday life to improve their general wellbeing and reduce sick days.
Need to impress international clients and are tired of the usual corporate meals? Take them around London and show them the beauties of this city in a fun and dynamic way.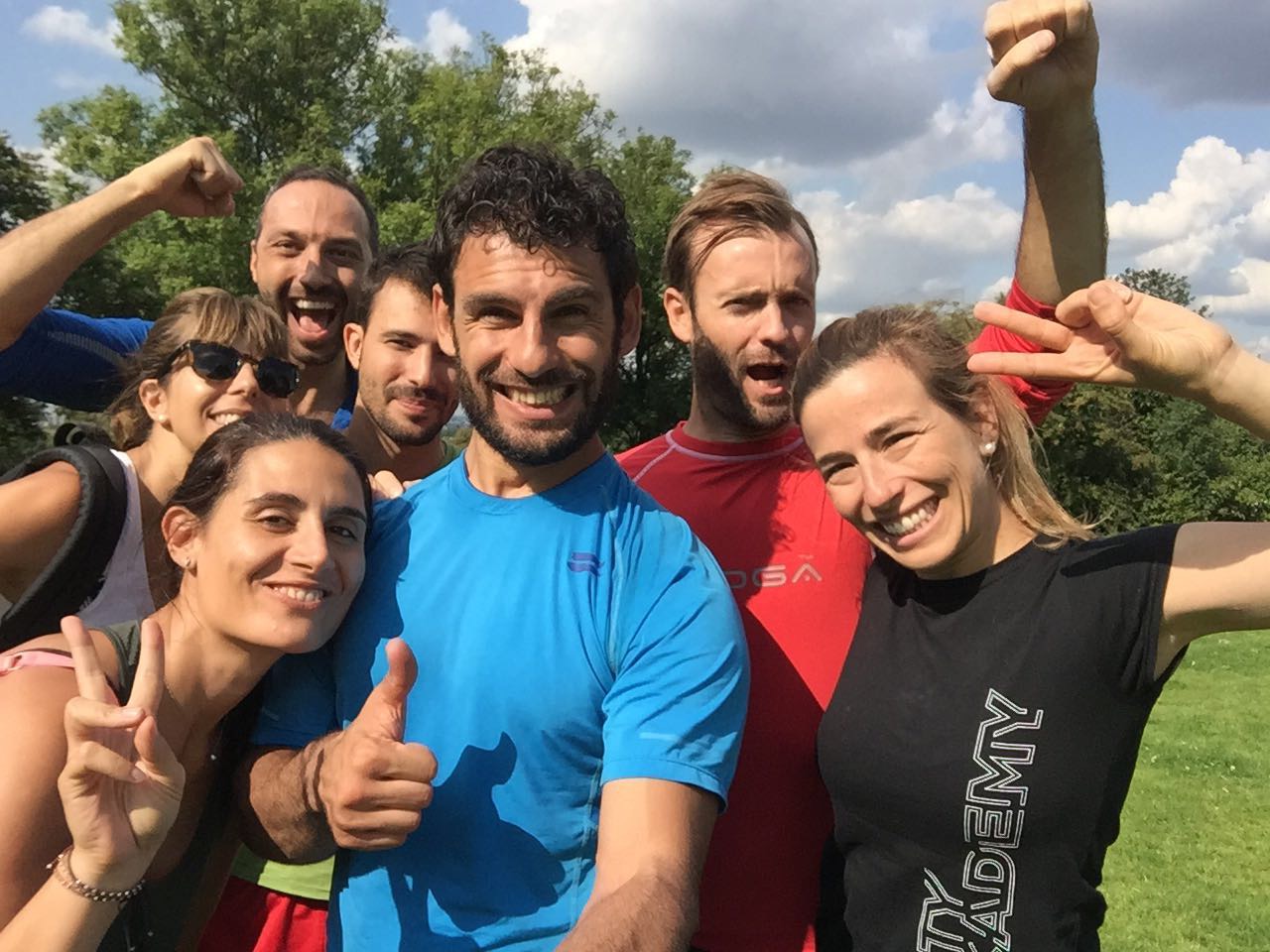 REDUCE STRESS LEVEL
BOOST GENERAL MOOD
INCREASE PRODUCTIVITY AND CREATIVITY
HELP LONG AND SHORT TERM MEMORY FOR A MORE REACTIVE AND ATTENTIVE PERFORMANCE
PROVIDE THAT MINI-VACATION FEELING DURING A NORMAL DAY AT WORK
HOW IT WORKS
We organize fitness tours around London that are tailored around your needs and budgets. We can work around your company's mood, mission and philosophy to make sure we create an engaging and uplifting fitness activity by working on the below four elements. You can choose the area and itinerary, the workout that best suits your needs, duration of the tour and even the best music genre or style that best suit your team.
Curious minds never experience boredom
Nurture your staff curiosity and you will see an improvement in creativity, passion and memory. Our itineraries uncover different worlds made up of traditions, lifestyle, culture and nature that can inspire new ideas and make people feel more connected to the area where they work.
Fitness programs ideal for all levels and ages
You can choose from a different selection of workout options to make sure you make the corporate activity challenging enough, yet stimulating and fun to increase team building and productivity. From Power Walk Escapes, to H.I.I.T. Adventures to Self Defence we can create bespoke workout experiences.
What is the sound of your company?
Music is a great tool to bond with others. We can create tours based on specific music genres, artists or on the artists that have signed the music scene of the areas we are exploring. Let's have a chat and create a bespoke tour to reflect your company's philosophy and mood through music and let's connect with your workforce with a true unique way.
Time to add a bit of wilderness to your workplace!
How green is your company? Nature is one of the most effective remedies to stress and anxiety, as it relaxes the mind and creates fertile ground for creativity. From parks, to canals, to city farms, our tours allow you to give a true nature boost to your staff.
Our corporate activities start from only £150. Let us know your needs and budgets and we will get the best offer for you within 48hrs.
WHAT THEY SAY ABOUT US
Great way to see London and keep fit
We did the tour of Canary Wharf and at first I wasn't sure what to expect. The tour was great and not only showed me bits of the City that I had never seen before (despite living here for 13 years!), but it was also a great, fun way to get fit. I would highly recommend the tours for individuals or groups who are looking for something a little different.
Member of WIBN - Tripadvisor *****
A great alternative to generic fitness - booked via Funzing :-)
I recently took part in the Shoreditch Fitness Tour with my team members and had the best time. Not only did we get our sweat on, but we explored parts of Shoreditch that I didn't even know existed, despite working here for a while! Absolutely loved the fact that every song played had a link to the area that we were in. I'd love to do this tour in every location listed around London and would highly recommend it to anyone looking to spice up their fitness routine! 5 stars, without a doubt.
Funzing - Tripadvisor *****